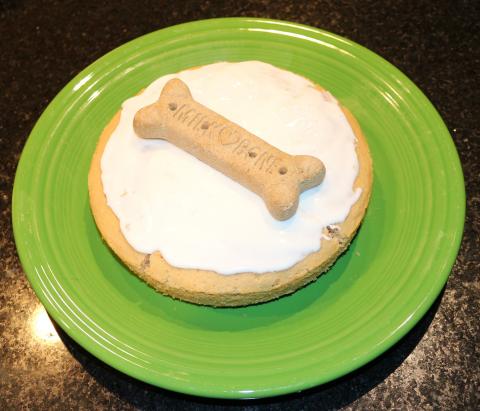 According to Colt's AKC paperwork, today is his 4th birthday!
We thought he needed a birthday cake.  Turns out, you can get ANYTHING on the Internet.  Even a cake for dogs.  Even though the ingredients are all recognizable, they say humans shouldn't eat it - only because it's approved by the USDA instead of the FDA.

As you'll see in the photos, Colt could smell the cake on the counter.  Then, like any kid he licked the frosting off first, then ate the entire serving in one bite!
Comments
Kem Green
Thu, 03/04/2021 - 19:23